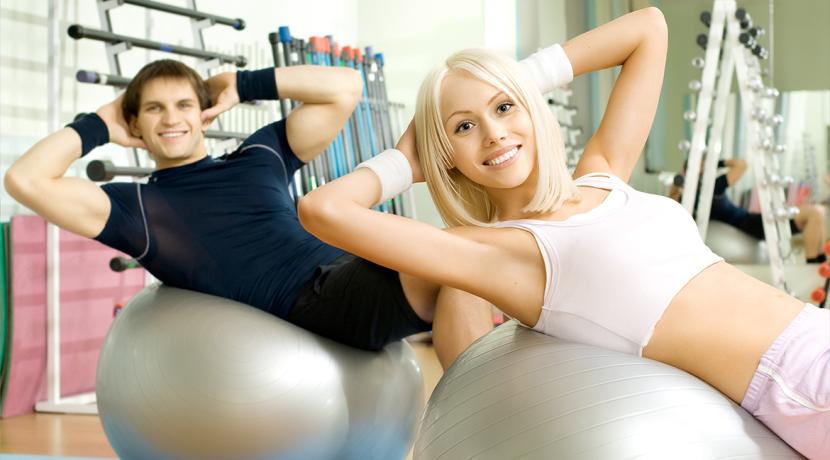 Everyone has experienced that crushing silence that comes when a conversation with someone you don't really know or like is grinding to an inevitable halt. You should get up and leave while there's still time to save yourself but instead of making your excuses, you just sit there in silence, a silence that lasts five seconds, then 10, then a minute and then an hour, a silence which can only mean one thing: no matter how much you try to resist it, one of you is going to mention the weather.
You exchanged a knowing, resigned look; a puff of the cheeks follows. You pray it won't be you who caves in, but while your head is telling you one thing, your lips are moving of their own accord. "So," you say, cracking under the pressure "that's some weather we've been having lately. Isn't it?" And there it is, you've broken the seal. Not to worry, though, we've all been there, and the ever-shameless Joy of Six is about to take you there right now. We understand what this looks like. A conversation that turns to the weather is usually a sign that people have run out of things to talk about, so you can be forgiven for thinking that we were drawing a blank when we were asked for a topic this week, developing a cold sweat as our editor hovered over us. "Erm. Er. Hmm. How about a Joy of Six on the … weather? That … that could be good."
But nothing could be further from the truth. The weather is great. Don't believe us? Just look at the havoc it's caused during the football season in England. There was Mark Clattenburg halting a League Cup tie between Stoke and Manchester United in December because of a hailstorm. The Guardian's Jamie Jackson narrowly avoiding death at the hands of a programme stand outside the Etihad Stadium. Ric Wee. The weather: it's what all the cool kids are talking about. Why else would there be people in Shoreditch dressed as Michael Fish?
The US Open has long found itself at the mercy of Mother Nature, with heavy storms forcing five consecutive men's singles finals to be delayed by a day between 2008 and 2012. The decision was officially taken by the tournament's organisers to hold the final on a Monday last year, an experiment which will not be repeated after this year.
Few sports are as greatly influenced by the weather as tennis, as British fans discovered when the rain conspired with Goran Ivanisevic to defeat Tim Henman in their Wimbledon semi-final in 2001, Tiger Tim drowning in an overbearing nation's unrealistic expectations.
However that could not match the high farce of Andy Murray's US Open semi-final victory over Tomas Berdych on a blustery day in 2012, when ferocious winds contributed to the drama of a tight, anxiety-ridden match which started 75 minutes late because of rain. "To say it was challenging tennis would be an understatement," the Guardian's tennis correspondent, Kevin Mitchell, wrote in his report.
He got that right, with the first set hanging on the bizarre moment when Murray had to replay a point when he was serving at 30-40 after the wind blew his hat off as he struck a winning shot past Berdych, who successfully argued that his opponent's wardrobe malfunction put him off. Naturally Berdych broke and then won the set. It was not the first time an equipment failure had cost Murray that year, his malfunctioning shorts causing a ball to fall out of his pocket during a win over Marcos Baghdatis at Wimbledon.
And the wind wasn't done there. One minute Murray was about to serve for the second set; the next his chair and bag were sprawled across the court, leading to another delay. This time Murray held his serve and went on to win the match, with Berdych admitting that he had not coped with the conditions. But the Czech also argued there was a case for calling the match off. "We don't play in the rain," he said.
"If he wanted rain, he had only to wait around for the squall that roared through the region so fiercely after their semi-final to threaten personal safety on site (I write this confined to the building with other journalists, a few players and staff until a resurgent tornado and thunderstorm had passed) and force the postponement of the second match, with David Ferrer leading the defending champion, Novak Djokovic, 5-2," Mitchell wrote. JS